Remote Work Tools to Work from home is the new 'IT' thing and it is all the hype in today's workforce. It has evolved to become much smoother, more dependable and most importantly, employees find it increases their productivity levels. A US trend of work from home using Remote Work Tools ' has now slowly but surely made its way to different countries of the world.
With statistics rolling in, Fundera finds out that
86% of the workforce finds itself more productive when working from home.
Considering this, much of the corporate sector now has a versatile working from home options at disposal using remote work tools.
Not only this, but the work from home option is also a bit easy on the pocket as;
Employers save up to a whopping $44 billion each year,
as per a survey done by the editorial research team of Fundera.
Without a doubt, work from home devoids one of the office gossips, inevitable distractions, dreading office hours and the gruelling time spent in commuting.
Remotely working had its own set of challenges in the past but with many new and improved remote working tools and suites in action, office work can be responsibly handled.
The toughest and the most critical part of collaborating, sharing and teamwork, have witnessed drastic positive changes over the years. Technology is here for the rescue with a ton of convenient Remote Working tools for an unruffled work from home jobs.
The following can be brought to operation for a successful work from home –
---
---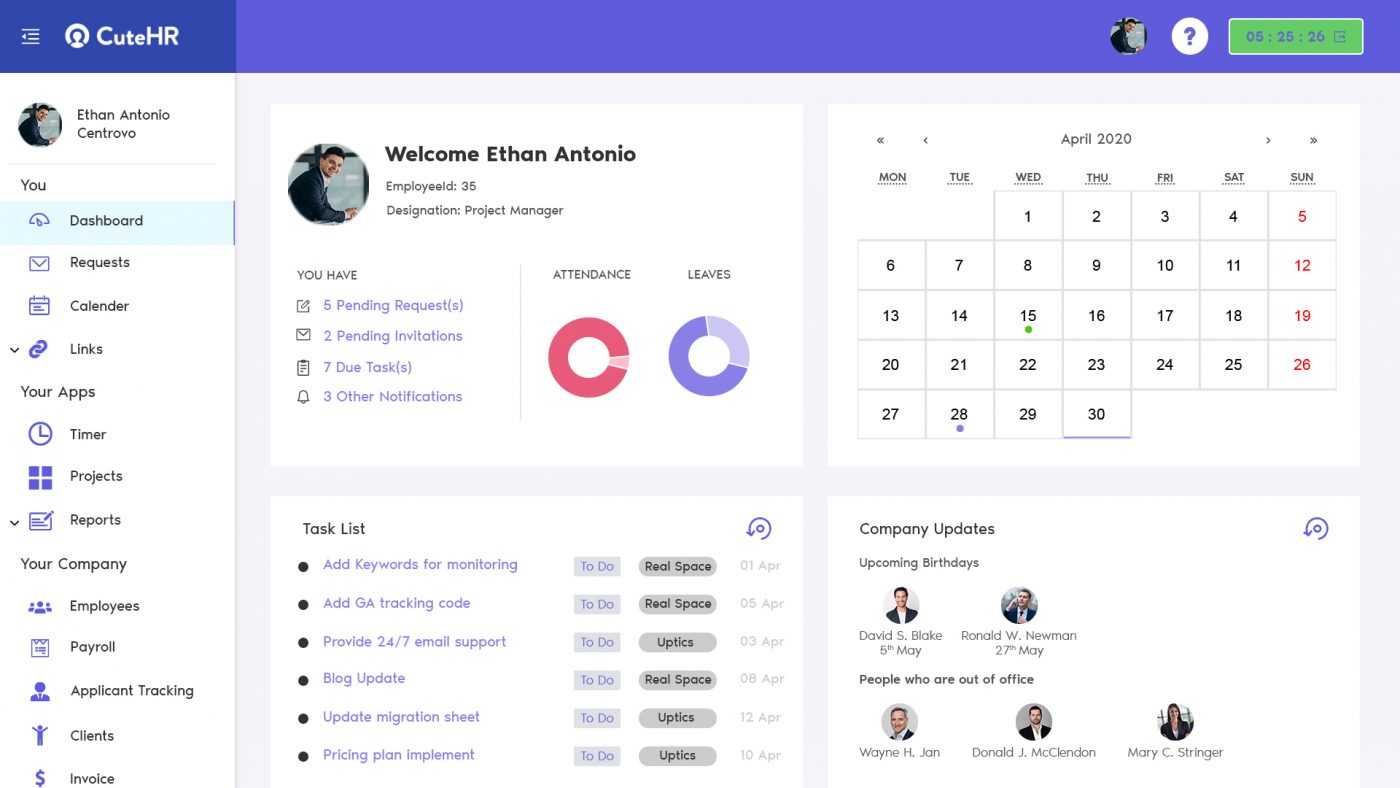 CuteHR is an automation tool built for businesses to manage their human resources working under a project or team or an organization. With CuteHR as one of your remote working tools, managing both in house and the remote employee gets streamlined with just a few clicks.
How CuteHR is a great remote working tool?
With CuteHR's features, managing the business while monitoring employees and project management gets better. Here's what you get with CuteHR as one of your remote working tools.
You Get a free time tracker that has the option of Check In and Check out.
CuteHR gives you a timer option where employees can track time according to the task they are doing under the project they are working for. This helps them identify unproductive hours. It also helps the employers get the live reports on who is working on what task.
CuteHR Allows you to create invoices and payroll for the time your employees have worked. So It also creates time friendly invoices.
With CuteHR, you also get options to manage multiple projects from a single dashboard.
If your company has multiple clients then you can easily create multiple workspaces for it.
Talking about other features, you get attendance and leave management systems. So remote workforce management is also possible.
With So many features that CuteHR has, as your remote work tools., monitoring employees is hassle free.
Checkout Complete Features of CuteHR
---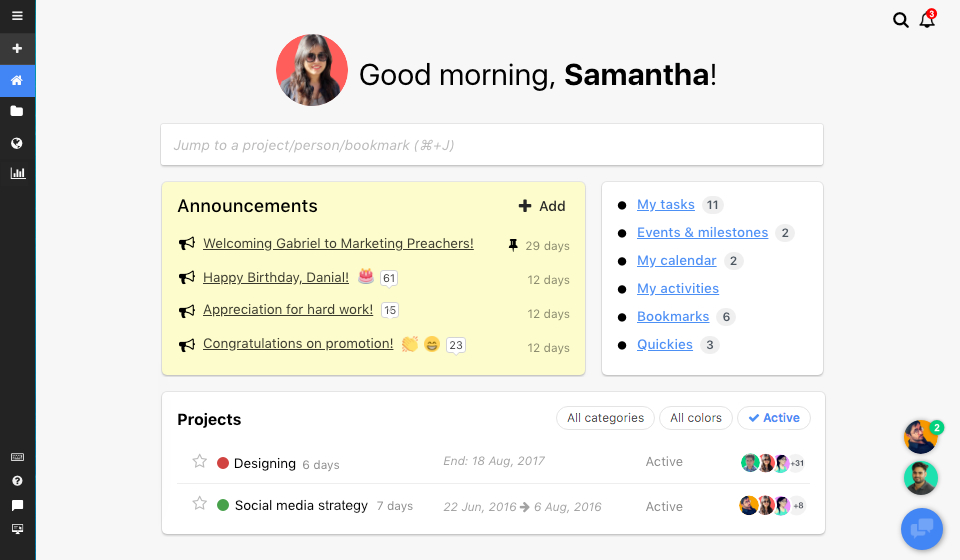 Proof Hub tool is every manager's dream. This ingenious tool brings all the essential managerial aspects needed to execute smooth work under one roof. Proof Hub tool mindfully assembles together the three cornerstones of successful functioning –
An impeccable tool like it is a must-have for all those telecommuting because –
It allows managers/team leads to conjure up very explicit agendas, create schedules and send timely automated reminders. Moreover, it helps to strategically assign work to team members, keep a tab on their progress, provides for better communication and helps exercise control by managing accessibility.
Teams find themselves at ease with Proof Hub. Thanks to its easy to understand algorithm! Additionally, it facilitates team connectivity, promotes better discussions, helps put across ideas among other possibilities. Proof Hub also supplies a time tracking tool for escalated time management. As a perk, the teams get to adhere to deadlines!
It is also a hit with clients. They find it easier to comprehend its functioning and are able to make the most of its features. There is crisp communication, feedback deliverance and discussions offered to clients by Proof Hub.
This all-in-one project management tool makes the most potent tool for remote working.
---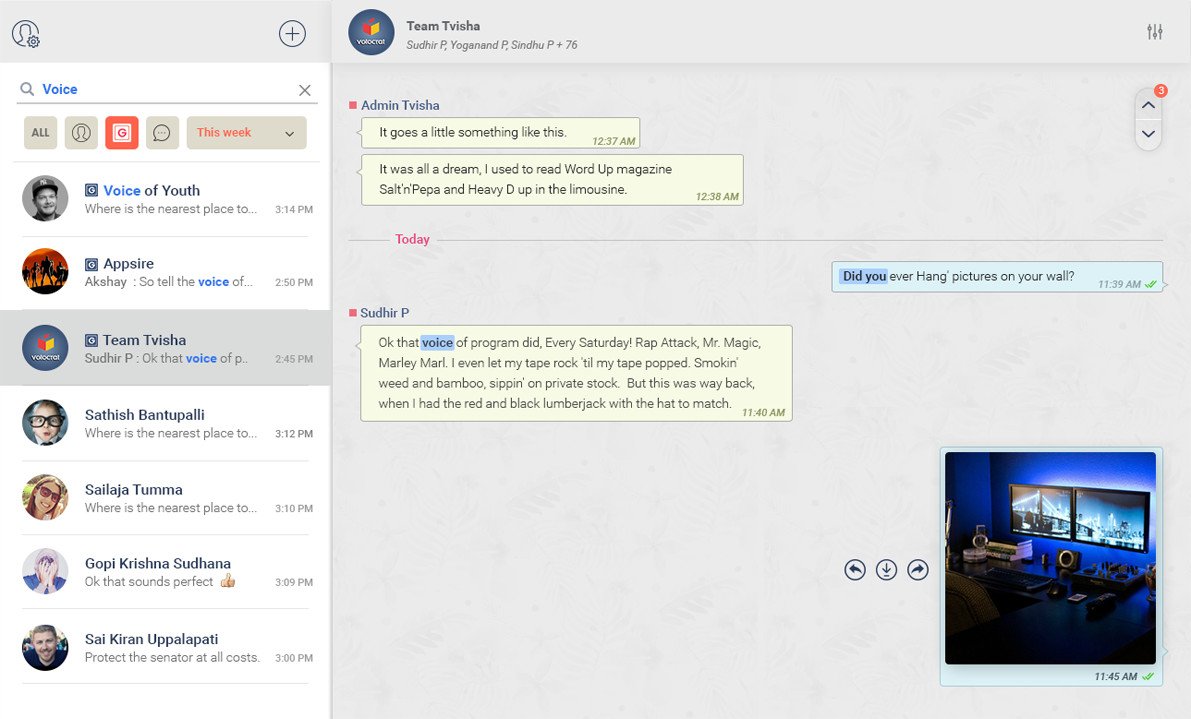 Troop Messenger is a compact remote work tool for small, medium, and large enterprises. This high functionality, low-complexity tool addresses various domain specificities. Team members can interact via instant messaging, audio and video calling, location and file sharing, and by creating unlimited groups on the go.
This Slack alternative allows admins to add vendors, suppliers, and freelancers as orange members who get restricted access to the workspace. Troop Messenger can be integrated with essential apps like Dropbox and Google Drive. With Troop Messenger, your team can migrate their files, documents, and do a lot more than texting. It is the best work from home communication tools your team needs to ensure business continuity during any crisis or pandemic situations.
---
3. Slack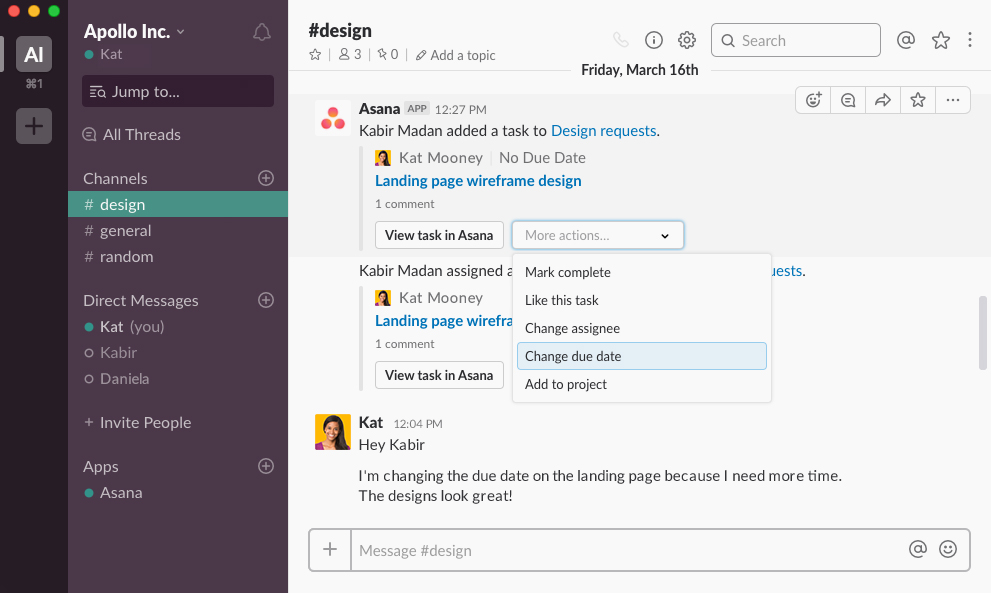 Slack is an extremely efficient and dependable project management tool. With a plethora of such competitive project management apps and software like Wrike, Basecamp, Asana – Slack remains the undefeated champion. These remote working tools top leading product comes packed with plenty of handy features that make work from home and team collaboration a smooth sail.
This real-time communication tool is a boon and gives a tough competition to Facebook Workplace. Alongside, Slack usage offers no context switching with built-in app shortcuts. This remote working tool has companies manage their remote working employees in a much-streamlined manner.
"We found the new update a great way to help people find their way around Slack. It has also been particularly useful for those in non-technical roles, and is easier than ever to collaborate effectively and use Slack to its full potential."

– Grant Foster, Internal Applications Specialist, Xero.
Slack has a hassle-free setup where an organization can arrange teams and divide them into various channels, in accordance with their project needs. Moreover, Slack has various other project management integrations like Trello, Asana, Jira, Blossom and Pivotal tracker embedded into it. With such an assortment, Slack becomes a pivotal application for project management across domains.
---
4. Dropbox and 5. Google Docs
Dropbox and Google Docs are the behemoths when it comes to cloud storage. Both these tools aid in file sharing and provide a virtual space for collaboration. Quite different in their own manner, each offers a spectrum of different services. Every office suite most necessarily has either of these cloud storage solutions.
The popular Google Docs offers files to be shared either through links, on the web or only to specific users. For work from home purposes, Google docs offers real-time editing and viewing options. Its handy commenting feature can strike a discussion on any topic. Very reliantly, the Google docs act as a storage spot for photos that can be sorted into various folders too. All in all, with this separate application provided by Google, essential project related information can be stored, referred and shared. Additionally, everything remains in synchronization with other Google accounts and devices, making any search much simplified.
Similar to Google Docs is the Dropbox. It can be looked upon as a storage space for all the necessary and not so necessary information. If you are looking for remote work tools, Dropbox offers a genius file backup and sharing option across storage systems. This gives employees the flexibility to access files and folders on Android, IOS and Windows. Companies can insist and promote Dropbox business plans which have added advantages than it's standard plan.
To successfully execute the work from home tasks, both Google Docs and Dropbox remain cult favorites. Till date, their level of security and accessibility remain unmatched.
---
6. Everhour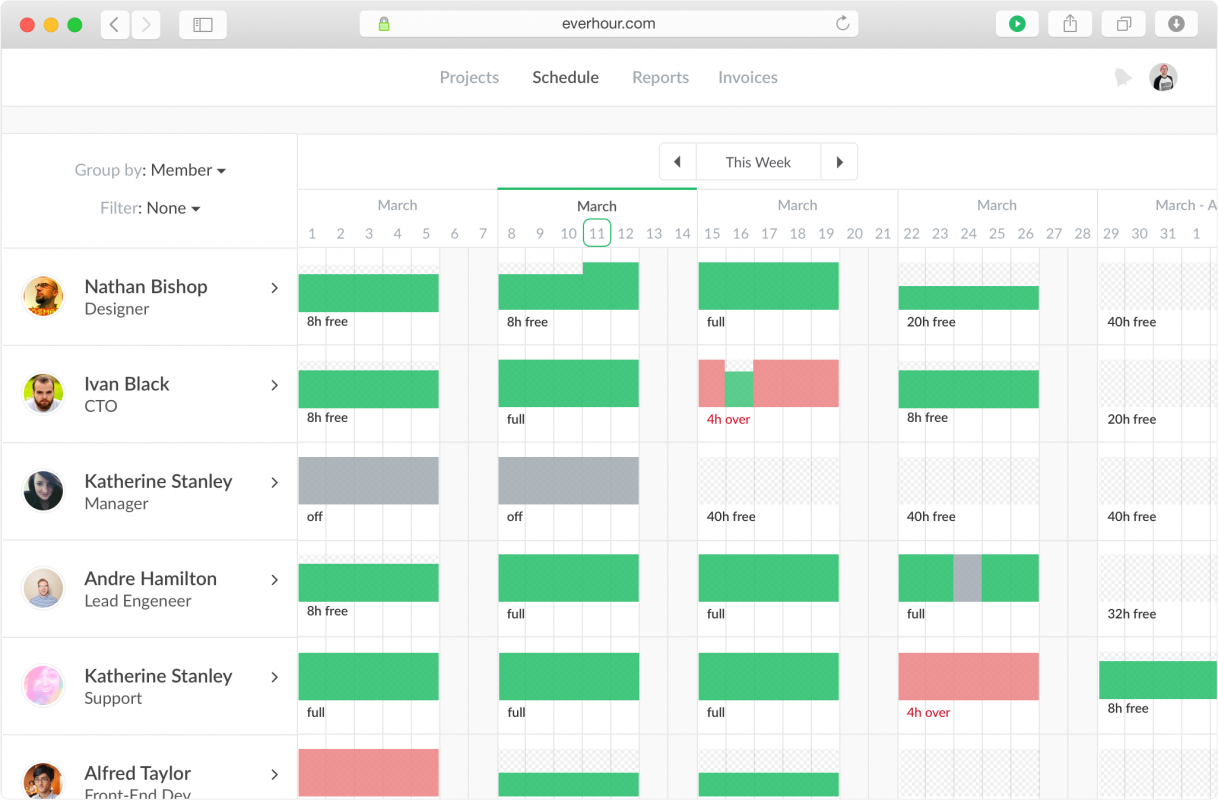 Everhour is a leading software tool that aims to effectively manage and track the working hours that each individual project demands. It has a dedicated project budgeting feature that allows one to coherently manage budgets. Its timesheet, clock in clock outs and break options allows to keep a track of time devoted to each assignment. With the Everhour real-time tool, weekly summaries, reports, and integrated apps become readily available.
Any company making use of Everhour gets access to Trello, JIRA, Github and Asana to name a few. The presence of integrated apps is a very distinguishable feature of such platforms facilitating work from home. Majorly, such integration offers increased management and access across sources with improved monitoring. A key aim of time tracking tools Everhour and Asana is to amplify remote working so that approximately 34 percent of the US workforce and upcoming freelancers worldwide get to experience smoother office operations without being confined to an office. This in fact, promotes the gig economy which is a huge success already.
---
7. Zoom & 8. Appear.in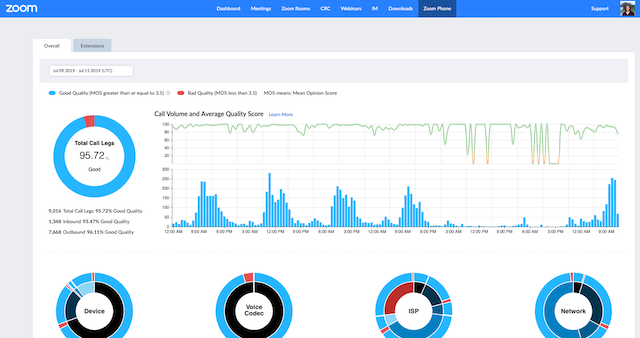 Research survey by Fundera reveals that
An average telecommuter mints $4,000 more (yearly) than a fellow non-telecommuter.
With the global market offering more fertility and scope to telecommuters, the need for a personal touch arises. These software and apps merely support video calling but have their own distinct features to provide for an all better experience.
As per Lifesize statistics,
94% of businesses reports increased productivity through the utilization of video conferencing.
Not only this,
43% of the remote working population gave a thumbs up to video communication.

With the growing demand for video conferencing/calling platforms, Zoom has emerged as the primary choice. It is a prominent video/web conferencing tool. This enterprise tool is also developed to hold webinars. Adding to it is its special screen sharing, video/voice calling features.

Appear.in is yet another video calling and screen sharing portal.
However, it makes use of no applications or extensions. For this is it an ideal, no-nonsense remote working tools.
---
9. TeamViewer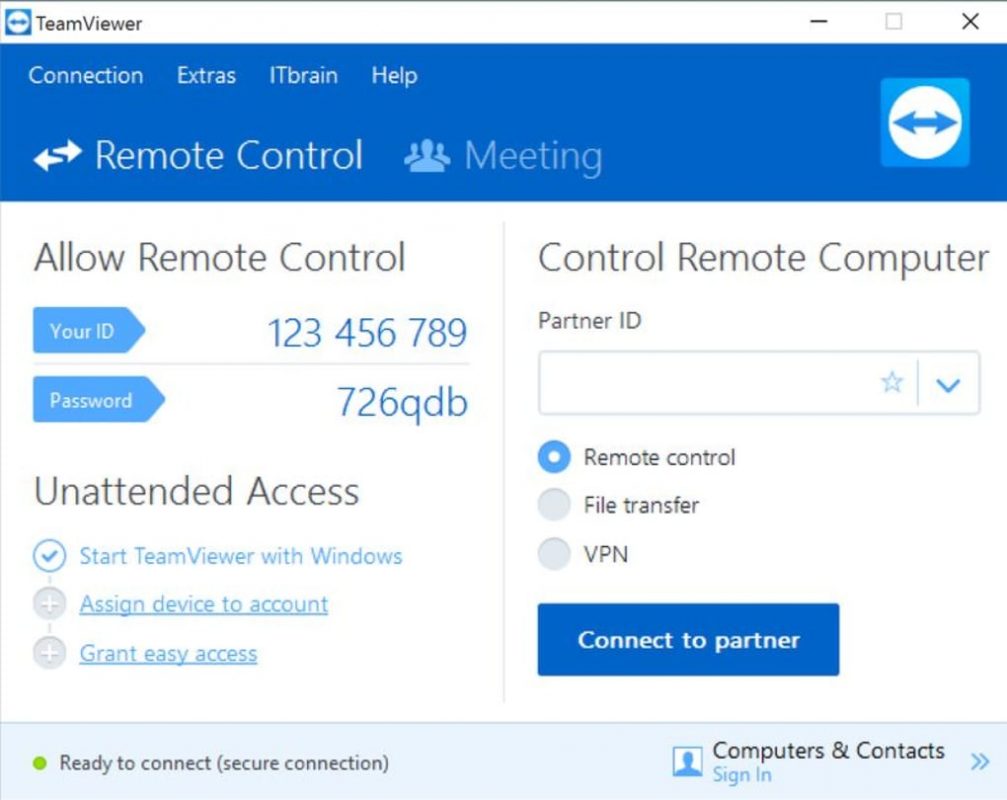 To achieve those low-stress levels that 82% of telecommuters brag about, millennials are constantly aiming for better control and improved remote working amenities. Remotely accessing desktops for better understanding or tutoring subordinates remains the major cornerstone bridging distance. For the same, many conglomerates have their own inbuilt systems and chat boxes lubricating work from home. But any new venture in the due absence of a full-fledged IT team can employ software like TeamViewer to simplify processes from afar. Aiding tools like such, provide for quick remote desktop access.
The work from home trend that recently kicked in from 2005 has bagged tremendous support from the working population. Similarly, for cost reductions virtual projects, internships and freelancing are wide open options.
---
10. FocusBooster and 11. RescueTime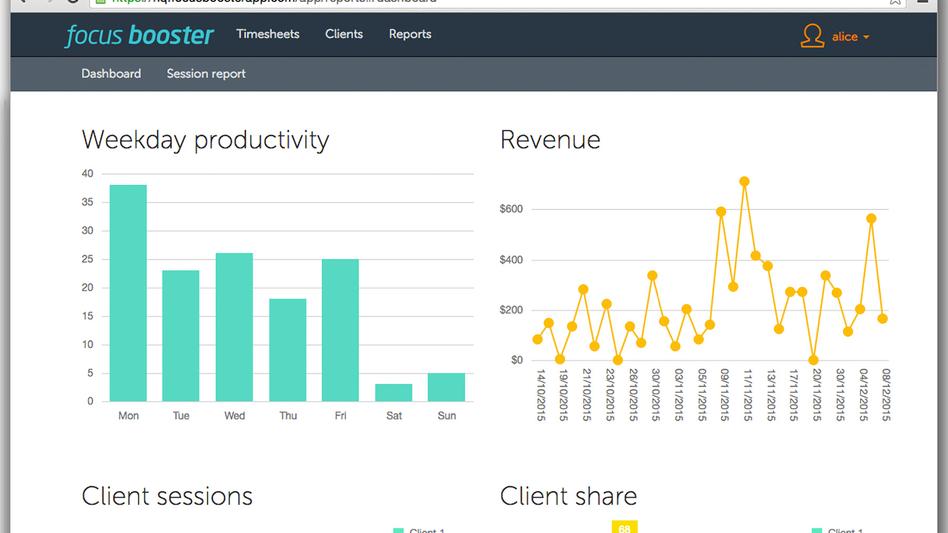 Both FocusBooster and RescueTime can be wielded as a game-changing weapon by all remote workers. The purpose these tools solve is to simply calculate the number of precious hours and the valuable time you devote to each website or application. In the absence of a residing manager or team head in a work at home scenario, one can easily stray from the path and lose track of time. Self-control is no easy drill when working remotely. One gets to exercise control and manage time more effectively.
Unlike FocusBooster, RescueTime uses the pomodoro technique (one where time is broken down into 25 minutes slots) to give a time breakdown. Typically, one gets to experience more effective features using RescueTime.
---
12. Facebook Workplace
Instead of dilly-dallying to new apps and tools, a safe, well-known space is the Facebook Workplace. Consider it as an all exclusive Facebook for businesses. It is an ingenious means through which companies can make announcements, agendas and inform about meetings, workshops, seminars, along with sharing other significant information.
With the pre-recorded knowledge of using Facebook as millennials, the Facebook Workplace becomes a very sassy remote working platform. The friendly Facebook algorithm is what seals the deal for many. The Facebook hallmark of like, comment, news feed, live video, and tags remain unaltered in its Workplace segment.
---
13. LibreOffice
For people habitual of working in an office suite, LibreOffice is the option to go with.
To cut down jumping from one application to another, an office suite serves as an all-inclusive space for a work from home setting. LibreOffice office is well stocked up with the basics: spreadsheet, slide presentation and word processor. On top of the basics, there is an additional PDF file editor, a dependable relational database that comes along with a top-notch graphical interface. The assimilation of all the essentials in an office suite like OfficeLibre is a one-stop solution for the entirety of the remote working population.

If you want to go with the more conventional options, Google's G Suite and Microsoft's Office 365 are other trustworthy alternatives to go with. As per Statista, G Suits leads the market with 64.44 percent share. While the rest 35.55 percent belongs to Office 365, if the market share of major suites technologies (in the US as of July 2019) is compared.
---
14. 1Password
With the increasing impetus of work from home, numerous applications, software, and portals may require you to create accounts. The need for memorizing every ID password can become a tedious task. For the same, 1Password is the go-to application.
All passwords shared on 1Password are encrypted and safe. It is a spot where a corporate team can easily get a hold of all the passwords. Additionally, new team members can be handed over the login details by simply granting access. Minor yet significant tools like such can make a huge difference in a work from home scenario.
Final Thought On Remote Work Tools
Apart from these selectively specific tools and software, there are also the crucial essentials that a remote worker should keep handy. This comprises a dependable internet connection, remote access to VPN, and most necessarily a power bank/external battery.
Now corporates and small business houses are also harnessing this resource of remote work tools to the maximum. The boom in remote working population is alarming and as presented by Fundera, a Stanford University study shows, workspaces offering remote working options witnessed a striking fall off beyond 50% in their employee turnover.
Additionally, helpful tools and apps listed above offer a huge spectrum of possibilities to magnify the remote working experience.