Starting a business in these competitive times is not a tough task at all. If you have the right approach, your small business can scale and soar high. To establish a business it takes courage and a lot of hard work. Apart from that, ample of planning, research and studies are required. Having just the financial resources or an innovative, groundbreaking idea won't suffice.
As per Small biz genius, every month there are somewhere around 534,000 new businesses that are started.
To start a business, it is mandatory that all prospects and sources are well built. A strong foundation leads to a stronger and well-maintained base. Every large company once started as a small business. Before starting a small scale business or any online business, all aspects should be studied. A disciplined approach is ideal for this. A lot goes in as an entrepreneur.
There are so many affairs that can affect your business. Sound financial decisions, careful planning, legal activities are just a few in the long list of things that all entrepreneurs must take care of. These are the matters that define your small scale business.
SmallBizTrends show that only a staggering 40% of small businesses show a profit margin.
A look into the issues listed below will give you an insight on how to shape and grow your small businesses and enter the 40% creme de la creme.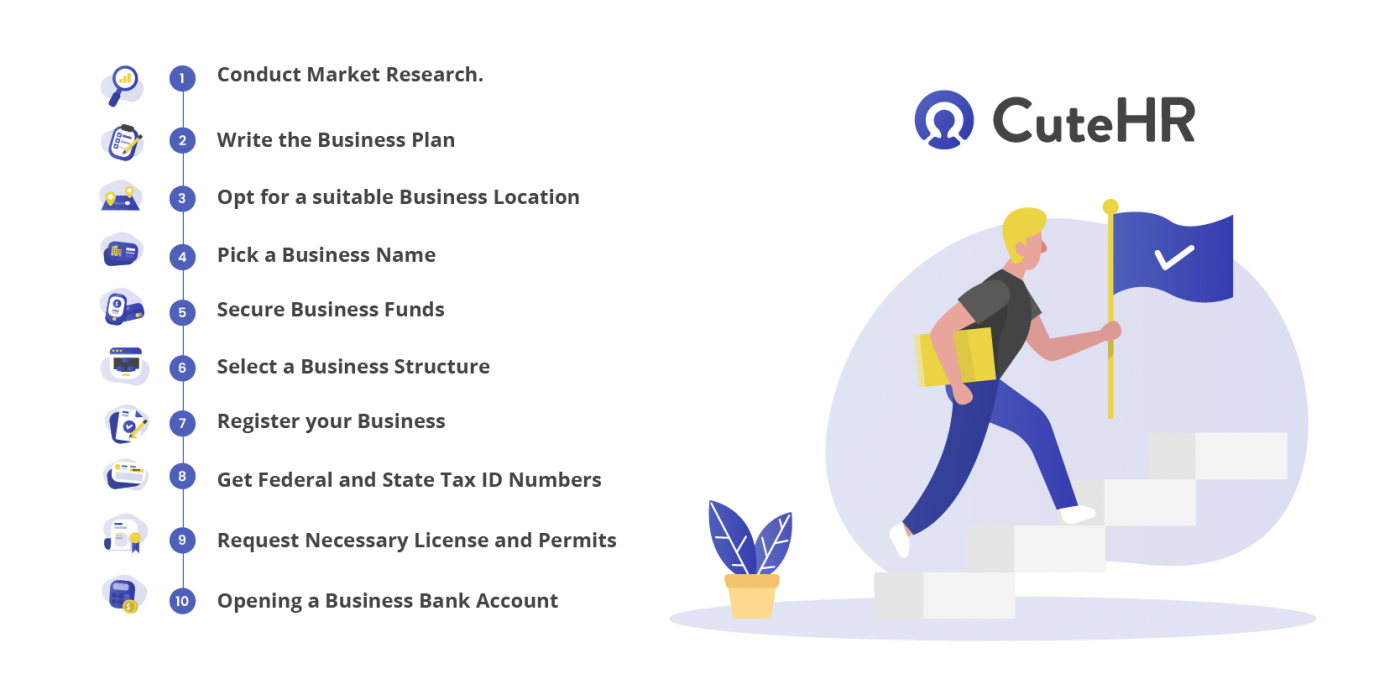 1. Conduct Research
Apart from a few, most entrepreneurs are not blessed with moments of epiphanies or affluent individuals as an aid. Some even strive to get that golden idea, to begin with. When you have an idea for your small business all chalked out in your head, it is time to bring it into action.
The first and foremost thing to ideally do is to scan the market. This is key. Everything else falls afterwards. As an entrepreneur, when you scan the market, your aim should be to look at and calculate the potential customers along with the prevailing competition. Both these facets if combined together will bring out the best results and will definitely give your small scale business a competitive edge.
Therefore, carrying out market research for your small scale business requires research in the following two domains –
Finding Customers
Competitive Analysis
Let's understand it with full throttle and enthusiasm. Shall we?
Finding Customers
The sole purpose of any small scale business is to increase growth. The only important contributor to this is the customers. Customers automatically draw in for superior quality products or services that are reasonably priced. If your small business excels at this, then it's sure to be a hit.
A quintessential question that puzzles all entrepreneurs is of finding these customers. Market research comes in handy. There are so many online sources and platforms which instantly provide market data, along with the latest small business trends. Good market research will give an analytical proof of customer behaviour along with economic trends. Both these together should be made use of by all small scale business, in every stage.
Thorough knowledge of customers is vital and becomes a decisive factor for your business. There are so many sources, nowadays that provide demographic data. Every small scale entrepreneur must make use of these, as taking informed decisions will cut the risk factor by half.
With such data, entrepreneurs can scale their small business and score well with consumers. By going through data trends, various opportunities of attracting customers, increasing and maintaining retention rate and roping in new customers become a fairly uncomplicated task. Data on age, sex, interest, ethnicity, family, etc can be brought in for study. All these will be a one-stop solution to the following burning problems.
The demand of the product or service can be calculated
The population interested to purchase the product or service
The location of potential customers
Competitive prices in the market.
The competitors in the market and the saturation levels.
All this data is either available online or an entrepreneur can collect it firsthand through surveys. Much audience-specific information will be provided through personal interaction and surveys. Your small scale business can benefit from this. However, the existing resources give a generalized idea of the market situation.
Study your target audience and look for ways in which amends can be made to as per their feedback. Go in knee-deep as an entrepreneur, for the sake of the success of your small business growth. You can make good use of questionnaires, interviews, feedback forums, surveys and focus groups to conduct direct research.
Competitive Analysis
As a new small scale business, there will be already prevailing competition in the market. This competition is to grab all the potential customers. This vital task of roping in customers for small business is solved by competitive analysis. For every small scale business, it is necessary that a competitive analysis should be made. An in-depth study will provide your small business with the sustainability it needs.
Alongside all the competition will be highlighted as per the service, product line or the market section.
As a part of competitive analysis, it is necessary to view all these competitive domains-
Study the market share.
Examine your strengths and weaknesses.
Study all obstacles that can possibly affect your business in the market.
Look for the opportune moment to enter the market.
Scan all possible (major and minor), competitors.
Keep an eye on the target market.
When establishing your small scale business in 2020, the goal should be to make it as unique as possible. Make the idea appealing and selling to the customers. Create a niche for yourself in the competitive market. For this, a complete and thorough analysis of the market with due respect to all the factors, competitors, suppliers, pricing and their influence on the business should be executed.
To aid all entrepreneurs of small businesses, there are many small business trends in the form of statistics. Their focus lies in providing consumer statistics, demographics, employment statistics, income statistics, consumer statistics, income statistics, production and sales statistics, trade statistics, and industry-specific statistics.
2 . Writing the Business Plan
After conducting all the necessary research for your small business, it is mandatory to create a business plan. A sound business plan will allow your small scale business to function properly and will be a blueprint against which all your actions can take place.
A good business plan is reflective of the key elements that make your small scale business. Building a good business plan is the perfect structure against which all potential investors will be able to decide on whether or not to fund your business. It acts as a form of a portfolio for your small business. It is the single, very potent tool to bring to use and is useful to rope in both employees and investors.
To highlight the importance of business plans and models, the statistics as per CBinsights, show that
17% of businesses crash to the ground due to the absence of a business model.
So to begin with any small scale business, it is necessary to come up with a business plan. A business plan has to be well written in an impressive way.
Selecting a Business Plan Format
There is no right or wrong way to write a business plan. It should be clear in its approach and fulfilling the purpose for which it was created.
The most commonly found business plan formats are either lean startup business plans or traditional business plans.
The traditional business plan is the conventional way of writing a business plan. It can be pages and pages long, compromising of each element of business in detail. A detailed outline of each aspect of your small business should be written down.
The lean startup way of writing business plans is not a common sight. It makes use of only the necessary key points and major headliners. This comparatively takes less work and is quick work. The length, as a result, is greatly reduced.
However, most investors prefer traditional business plans over lean startup plans.
Business Plan Formats Explained
Give the two types of business plan formats, it is needed that all entrepreneurs stick to anyone of their choosing.
Both the business plans are very different in their approaches and the following analysis of each will prove that.
Preparing the Traditional Business Plan
As seen above, for your small business a traditional business plan can be a much impress option. This business plan is definitely more comprehensive and detailed. The investors and lenders preferably go for it.
As an entrepreneur, when preparing a traditional business plan, the following 9 sections must be adhered to –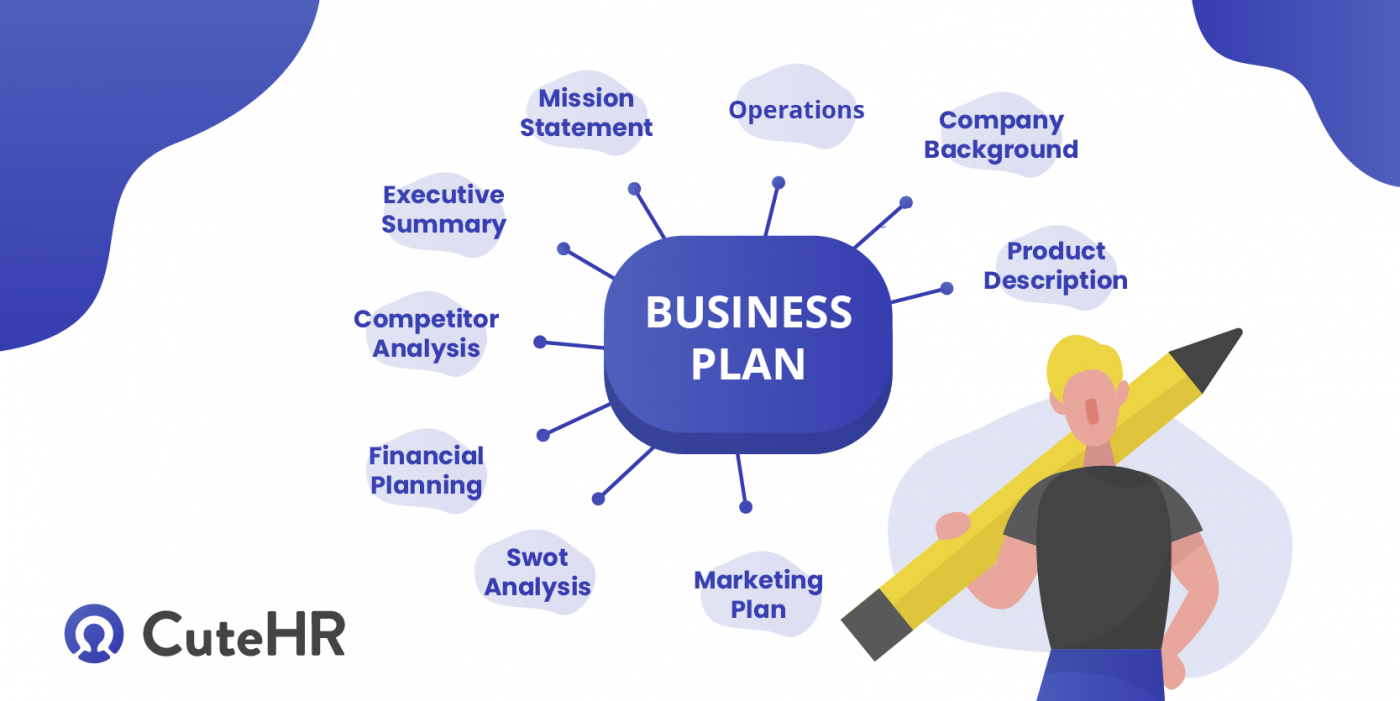 Brief Summary
A brief summary about your business and an introduction to it will suffice. Give an insight why your small business will be a success. Along with it, give a statement of purpose, information about your product or service, your small business' lead team, employees and the location. The growth plans should be included too.

Business Description
This part is an introduction to the reader about your company. The problems that your business expertly solves should be given. Straightforwardly declare the organisations consumers and the businesses that you plan to cater to.
List out all the experts handling your small scale business the competitive edge that you have in the market. Along with this introduce the reader to the strong facets of your business.
Market Study
In this section you have to list out your target audience the strategies your small business uses and answer questions showing your potential as the best business in your niche.
Convince The reader about how your small business stand out from among the rest.

Business Organization and Structure
Begin the segment by describing how your small business or organisation is structured. A brief intro to the legal intricacies and structure is a must. List all your partners, the proprietorship and the holdings.
Clearly state the person in charge of the company and experiences along with the contribution of each individual. It would be preferable if resumes or CVs are included.

State you service or product
Give an insight into your product or service. Put in details pertaining to it and the benefits one can enjoy. State the patented, copyright or intellectual property too.

Funding Request
If your small scale business needs funding, clearly state the requirement, along with the goal for the next five years.
Write if you are looking for debt or equity and the plans you will fulfill with the funding. Also give an insight into your future financial plans.

Outline Financial Projections
The goal with this segment of a business plan is to convince the reader. Show stability in your business idea and proceed by projecting financial dependability.
In case of an already established business, show the balance sheets, income statements, and other relevant cash inflow statements of the previous three or five years. Include charts and graphs to bring about a clear picture of your business' financial aspect. The idea is to show that your funding request aligns with your projections.

Appendix
For the appendix part, provide extra information and supporting documents. These can include licenses, resumes, permits and patents, images, etc.

The was a blueprint of traditional business plan.

Preparing the Lean Startup Format
The lean startup format is a business plan type if quickly wish to state the agenda of your business, without going too much into the details. Also this type of format is ideal for simple businesses, prone to regular changes and refinements.
Unlike the traditional business plan, the lean startup uses only some vital elements of your business and showcases them. These elements are ample to show the company infrastructure, financials, customers and value proposition.
The Business Model Canvas by Alex Osterwalder is the oldest and most popular type of lean startup template.
The nine elements of the Business Model Canvas are listed below.

Essential Partnerships
Put in all potential businesses and services your small business will probably work with. Strategically put in suppliers, contractors, partners and manufacturers.

Vital Resource
Project that key or most lucrative element of your business that can serve as a leverage. This could be either capital, ideas, intellectual property or staff.

Outline Value Proposition
Show the value your business or company brings to the market.

Customer Venture
Show the various portals through which customers will engage in your business. State if it would be automated, personal, online or in-person.

Channel Division
Here you have to outline the many channels through which your small business will make interactions with the customers.

Target Customers
Pinpoint towards your target audience. Clearly state the the customers your product or service is aimed at.
Strategy
Give a detail on what aspect your business will work towards; cost reducing or value maximization. All the many multiple revenue portals should be listed.

This was the lean startup format that you could opt for your small business.

3. Opt for a Suitable Business Location
Deciding the location of your business is very important. It single handedly will determine the success of your business and the taxes regulations and laws which your business becomes liable to follow.
Your business location must be a strategized step. Keeping in mind the customers, target audience, partners and convenience a business location must be chosen.
Zoning restrictions and local zoning requirements must be adhered to when establishing an infrastructure or renting one.
A thorough study of the various taxes (state and local) are decided as per the area your business operates from. Before choosing a business location study deeply the tax landscape of that area. Also there are some specific tax incentives that governments (state, local and federal) provide to businesses. Such information is presented on various government websites and portals open for all.
4. Pick a Business Name
After selecting a specific name for your business which will also serve as its unique Identity, it is needed to protect it. There is a need to register the business name and there are four different methods of doing so namely-
Entity name – this function at the state level and as per your business location and structure entity name becomes mandatory.
Trademark – TM offers protection to your business goods services and products at an even bigger National level. trademarked names usage becomes subjective to legal actions.
Doing business as (DBA) – this is also known as assumed name, trade name or fictitious name within the boundaries of a particular country, city or state within which a business operates. Using a DBA provide your business with a separate identity from your personal identity.
Domain name – for an online business, there is a need to register a domain name, popularly known as a URL or a website address. A specific URL or a domain name is your business is unique identity and cannot be used by anyone.
5. Secure Funds
Funding your small business is the very first financial step to undertake. There are many different ways through which a business can be funded. But a vital step is to get a clear understanding of the funding needed. In the previous step, calculating the business funding cost, a clear picture of the funds your small scale business need will be out. Based on this, an entrepreneur is free to choose the mode of funding.
Devising a strategy for funding is necessary. It is a deciding factor for the success of your small scale business.
If we go by statistics, numbers by SmallBizTrends reveal that 82% of businesses and startups crash to the ground due to poor or lack of funding.

Round Up Your Business Cost
You ought to calculate the startup cost that your small business will be requiring. This is a necessary step to solicit funding to attract investors and calculate profits.
Analysing your business expenses before hand will give you a better insight to –
Evaluate profit
Lure in investors
Procure loans
Perform an in depth analysis
Cut cost with tax deduction
Detect Your Business Expenditure
Your small business will belong to either of the three categories –
Brick and Mortar Business
Online Business
Service Providers
Despite of the above three categories, there are some unavoidable common cost that each business has to incur. The most common ones that suck in funds are infrastructure, insurance, lawyers, accountants, software, equipment, licenses, permits, marketing, advertising and the like.

Assess Your Expenditure
After listing out all possible expenses, it is essential to calculate their actual outlay.
Each expense will entail a different procedure or method. There are both certain and well defined costs. As an entrepreneur it is necessary to ascertain expenditures.

Include all the Expenses
When done individually listing out each expense and the cost they will incur, the final step is to sum up all of it together. This will be done in the form of monthly expenses and one time expenses.
Monthly expenses are incurred monthly like employee salaries, rent, and bills. Calculating monthly expenses for long term is ideal. Typically assessing five years of monthly expenses will be beneficial.

One time expenses are simply the initial cost that your small business will require. Such one time expenses include bringing in machinery, equipment, license, permit, etc.
Adding up both the monthly and one time expenses will display a clear picture of the capital as and when needed.
Use these Expenses Cost to Secure Funding
For securing funding for your business, a report of all the above monthly and one time costs must be added and presented formally.
This report must be neat and clearly represent costs. For all investors and lenders, it must serve informative, so that they're able to make easy comparisons.
As an entrepreneur, look into all the different ways through which your business can get the funding it needs.
The following are the most common methods of funding –
Bootstrapping – It can be easily understood as self funding. You use your available funds and personal savings to kickstart your business.
Venture Capital – these are private equity firms which study your business prospectus and decide accordingly on the various stages they want to invest and raise funding. Your business can get an early stage, seed stage or later stage investment as per the venture capitalist firm you approach. Your business portfolio must be impressive enough to stand out and show growth prospects. VCs are a good option if you are looking to expand and grow your small business. All a venture capitalist firm requires is an equity stake hold or ownership of your company in return for funding.
Angel Investors – An Angel investor is affluent personality who decides to invest his capital into your business. In exchange, an entrepreneur would have to give equity position to the angel investor.
Crowdfunding – Crowdfunding makes use of various sources to raise capital for your business. There are various crowdfunding platforms online through which people or investors pitch in their capital based on your product, service or venture. In exchange these investors get your product or service at a discounted or free rates. Such crowdfunding platforms are entirely web based. To make your small business profile stand out in crowdfunding spaces, an attractive presentation of your idea is needed. Raising funds through crowdfunding is entirely dependent upon the attractiveness of your business. Such funding platforms are useful as they entail a low risk factor and there is no liability to repay crowdfunders in case of failed business.
Small Business Loans – Apart from traditional business loan there are also small business administration loans that you can secure. There are Small Business Investment Company (SBIC), Small Business Innovation Research (SBIR) Program and Small Business Technology Transfer (STTR) Program under the Small Business Administration Investment Programs.
6. Select a Business Structure
Business structure is the deciding factor for tax payments, provision of funds, and division of responsibilities. prior to register your business with the state it is necessary to conclude with your business structure.
Grow various types of business structures like a sole proprietorship, partnership, Limited Liability Company (LLC), Corporation (comprising of s Corp, B Corp, close Corp, non-profit Corp) and Cooperative.

As per your funds and involvement in the business deciding on your business structure will become significantly easy. most small scale businesses start with sole proprietorship or partnership form of business and later expand. each business structure comes with its own set of responsibilities, ownership outlines and tax liabilities.
7. Register your Business
It is needed to register your business to make it stand out as a separate legal entity. However, if you are making use of your own personal name there is no need to register your business. Business structure and business location plays a major role in deciding where and how the business must be registered. Most small scale businesses just need to register their business name with state and local governments. Registering your business has its own perks where an entrepreneur gets legal benefits, tax benefits and personal liability protection.
For trademark protection, small businesses can register with the federal agencies.
In case of a partnership, Corporation, nonprofit Corporation or LLC, your business should be registered with the state government agencies. The need for a registered agent arises here. This registered agent will represent your company and procure all official and legal documents.
If your business activities cross state borders, your business might be required to resistor for foreign qualification.
However there is no rule that entails registering your business with the city or country government. It is only specific licences or permits that are needed from the authorities.
8. Get Federal and State Tax ID Numbers
These numbers are also called the employer identification number (EIN). It is through this number that your business is able to pay all the taxes, get permits and licences, open a business bank account, and hire employees.
Federal tax ID is synonymous with employee identification number and is free to apply.
State tax ID number comes handy in deciding whether or not your business is liable to pay taxes. Each state has its different tax commitments. As a small business entrepreneur you must check with your state government to get started.

9. Requesting Licences and Permits
Your business activities and business location solely are responsible for the licences and permits it needs to operate successfully and freely. Each state city or country has it onset of licences and permits needed to operate a business. Are responsible entrepreneur must look into these regulations and apply them in a legal manner. Also show some permits and licences have an expiration date which need timely renewal.
Both Federal and state agencies provide licences and permits. Incase a business is regulated by a federal authority, a federal licence a permit will be mandatory. These licences and permits have a specific fee attached to them which is dependent on your business activities and the issuing agency.
10. Opening a Business Bank Account
The final step to establish your small scale business is to open a business account to begin the easy to and fro of your money. A business bank account provides safety e compliance and reality that a business needs. By managing the movement of your funds via business bank account there is a hint of professionalism that tags long also the purchasing power can be easily established.
Pick a bank that offers good deals and comparatively low fees on opening a business bank account. Look out for introductory offers, transaction fees, interest rate (for saving, lines of credit and checking), minimum account balance fees and termination fees when hunting for a bank to open your business account.
Your employee ID number (EID), all legal business documents, ownership agreements and licences/ permits will be the common documents needed to initiate the process.
Conclusion
By precisely proceeding in the above manner, it becomes a doable task to start a small scale Business in 2020.