When a firm is more transparent with its employees, it is more effective in multiple areas: employee engagement is higher, the company culture is more robust, and transparency generates employees' sense of security, allowing them to engage freely. A transparent work environment encourages innovation as well as makes employees feel valued.
But what does it mean to be transparent work culture? "An organization that works in a way that encourages transparency between management and employees," says one simple description of a transparent workplace. A more detailed discussion will follow.
Transparent work culture has been shown to create long-term success. Increased openness, when effectively implemented, builds confidence between employers and employees, improves morale, reduces job-related stress (which is especially crucial during the Covid-19 pandemic), and boosts employee happiness and performance. A high return on investment can also be achieved by transparency, which is free of charge.
Why aren't more firms implementing openness and transparency, given all the demonstrated benefits of transparent work culture? Transparency may seem hazardous rather than beneficial to some businesses because of the fear of being exposed. Or maybe they are unsure where to begin.
While not everyone has the authority to make policies in their workplace, there are still numerous ways to promote transparency and develop more transparency in the process.
What is Transparent Work Culture?
In general, transparent work culture refers to a concept of freely exchanging information in the interest of the organization and its employees. This could be CEOs sharing firm information with the entire team or individual coworkers giving each other feedback. It can even extend to how your company communicates with prospects, customers, and the general public.
While you may not be able to force your leadership team to be more transparent about company performance, you are still vital transparent work culture. Transparency involves everyone in the business; cultivating and maintaining a transparent work culture, particularly when it comes to defining boundaries and managing expectations requires a team effort.
Because the inappropriate sorts of transparent work culture can generate just as many issues as the good types, the defining boundary is a vital part of transparency. People must grasp what constructive communication entails, what they should expect from coworkers and executives, and where the limits and boundaries are if the purpose is to encourage it. Before that, it's critical to comprehend the goal of transparent work culture.
Why is Transparent Work Culture Important?
Transparency is a key element in predicting employee happiness, according to numerous research. Pleased employees are more engaged and productive, according to research. Employees today, particularly Millennials, want to work for a company that shares their values. Today's workforce wants to feel like they're making a difference.
Innovation thrives in an open, honest, and transparent work culture. Employees that feel respected and supported are more willing to share their thoughts and think beyond the box. Better customer interactions are also a benefit of a transparent work culture organization. In reality, research suggests that two-thirds of consumers would spend more if they bought from a transparent company and that transparency is ranked as the most important factor in brand loyalty by 94 percent.
Identifying The Purpose of Transparent Work Culture
Making the organization's transparency motivations well-known and documented is one of the most effective strategies to avoid the inappropriate sorts of transparency from occurring. If limits and goals are not crystal obvious from the outset, all of the worst components of toxic workplace-political maneuvering, backstabbing, insulting behavior, and even harassment-can lurk behind the garb of "honesty" (e.g., "I was just being honest").
The business values, which are introduced upon onboarding and reinforced regularly through internal communications, meeting themes, performance assessments, and annual awards, represent this goal. Our commitment to transparency stems from the value we place on it. Be open, but only as part of a larger set of values that include Assume the Best, Lead from Where You Are, and Do the Right Thing.
Employees learn from the start that being open takes precedence over rank or experience (Lead from Where You Are), is subject to our corporate principles (Do the Right Thing), and should always be constructive rather than personal (Assume the Best). This multidimensional structure helps individuals remember the purpose of Be Open and opposes the notion that you can say whatever you want without thinking about the implications.
What are the Benefits of Transparent Work Culture?
Encourages Communication and Sharing
Employees will feel empowered to share when they witness high management being open and communicative with the rest of the company. This could include brainstorming new ideas, implementing new processes to improve workflows, or providing feedback during performance reviews. When employees believe they can safely bring forward fresh ideas and comments, businesses grow.
Stronger Transparent Work Culture and Values
Sharing information across an organization becomes a priority when your company makes an active effort to do so; it shows that management values, trusts, and respects all employees. Leaders are accountable for establishing a culture of transparency that is valued and expected throughout the organization.
Better Employee Engagement and Happiness
A transparent work culture recognizes employees' hard work and accomplishments and fosters trust between management and employees, resulting in happier, more engaged employees. The bottom line of your company can only benefit from engaged and happy employees.
Better Customer Relations
The performance of your company concerns your employees; all of the above benefits translate into stronger customer interactions. It is more likely that a company will succeed if its employees feel appreciated and trusted.
5 Effective Ways To Create A Transparent Work Culture
Transparent work cultures can be promoted in several ways by leaders. Make open and honest communication a top priority, and allow information to flow freely. Here are five concrete steps HR can take to create a transparent work culture:
Provide Regular Feedback
It's critical to give frequent, honest feedback while also being open to receiving it. It is just as important to have open, sincere communication as to be truthful.
Provide Collaborative Tools
Create pathways for information to flow between employees and teams freely. Use a company-wide platform to share key news, boost project cooperation, and foster camaraderie.
Maintain Connections and Partnerships Across The Company
Encourage employees to network with peers and mentors from various departments across the organization. Remote workers, part-time employees, and other employees who aren't always in the office should all be included. Transparency is enhanced when individuals are prioritized in your organization.
Maintain a Positive Environment
A happy, healthy work atmosphere has various advantages for your employees and your company as a whole. Employees will be more engaged, imaginative, and confident to work in teams if they have a positive work culture.
Ensure Authentic and Consistent Communication
Employees are kept informed by consistent communication, which keeps everyone on the same page. To avoid misunderstandings and animosity, don't be scared to give both good and bad news.
In a hybrid working environment, how can you embrace a transparent work culture?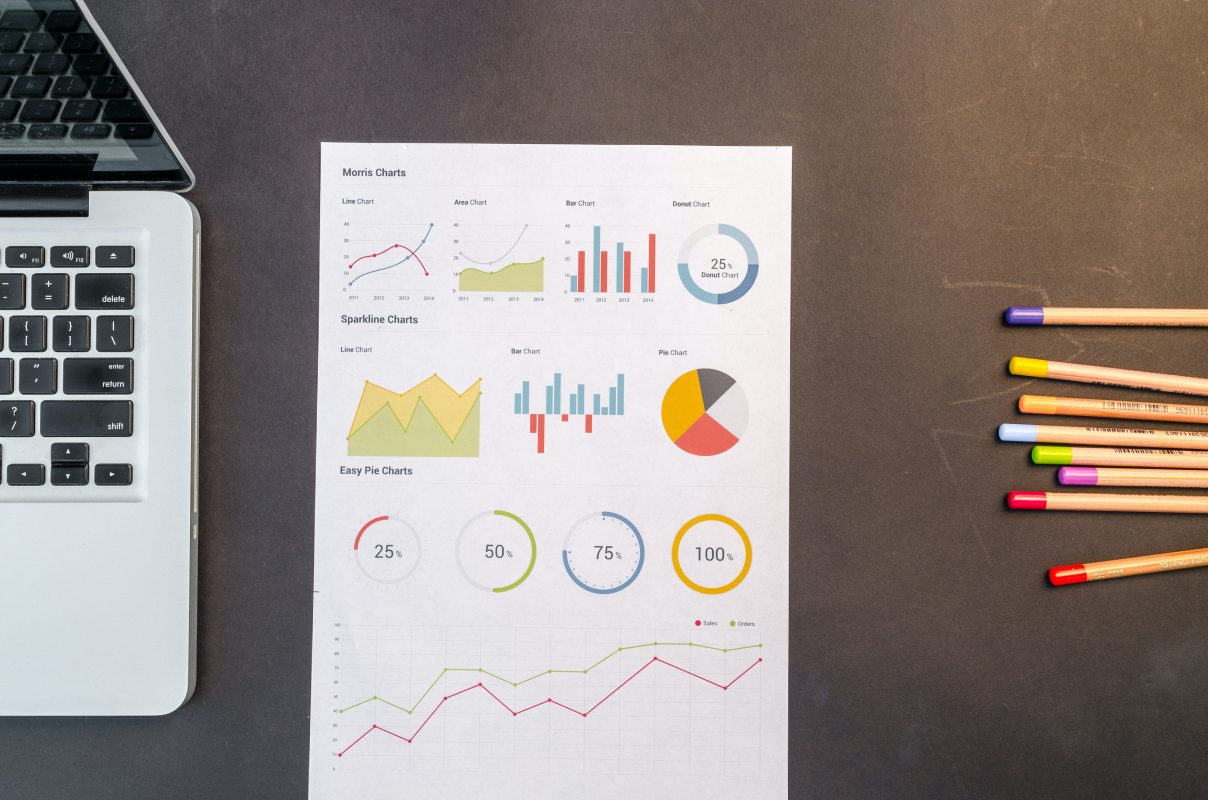 In a post-pandemic society, cultivating culture and forming teams that are united around common goals, values, and purpose will be more difficult. Hybrid work will eventually force us to reconsider our attitudes toward culture and connection.
This rethink is also necessary. According to the latest survey of over 1,000 UK knowledge workers, 3 in 5 (56 percent) have suffered from burnout since March 2020, emphasizing the need for change. Employees perceive culture as a priority as well, with one-third (32%) desiring a more attentive culture and 42% afraid that when offices reopen, they won't have the same level of flexibility as before. Attempts to maintain current practices or return to the office-based status quo, with this in mind, risk hurting business culture and alienating personnel.
Things must alter to create the optimal working environment—one in which teams may thrive whether in person, at the office, or a combination of both. While evolution brings with it new obstacles, it also brings with it new opportunities.
Organizations that prioritize culture and place alignment and openness at the center of their hybrid work strategy, believing that this will help create a caring environment for employees, will be set up for long-term success.
Strengthening Team Bonds
While teams have benefited from flexible working, the rise in remote work has left many employees feeling isolated from their coworkers. As more individuals are hired remotely and may never meet their coworkers in person, it's more crucial than ever for companies to create connections and improve employee welfare.
The necessity for a digital headquarters for both business and social activities is growing as the actual workplace becomes less vital. Slack, a business messaging service that organizes conversations into channels to keep everyone in the loop, is the ideal platform for your virtual HQ.
It not only keeps teams connected on various projects by putting all of the people, information, documents, and more into one visible area, but it also creates conditions where non-work hobbies can flourish. Teams must feel encouraged and empowered to be real, admit when things are difficult, and ask difficult questions. Don't be scared to discuss personal matters as well. We've lately built up informal channels like #freshkicks, #dogs, and #dadjokes on Slack to express our common interests.
Setting up open channels for a virtual watercooler or specific channels for common interests and hobbies allows teams to engage outside of the workday when in-person contact is still restricted.
While a channel-based messaging app can provide a transparent environment for teams to naturally coordinate on work and engage socially, developing a great hybrid culture also necessitates proactive leadership and management.
Encouraging a Default of Openness
Employees will not be bound by regular 9-5 work schedules in the post-pandemic age, just as they will not be bound by actual offices. The freedom of flexible working has been experienced by teams, and they enjoy it.
Breaking away from the 9-5 mindset involves allowing work to fit around your life, whether it's picking up groceries, dropping the kids off at school, or simply getting some exercise throughout the day. Meanwhile, increasing asynchronous working can result in more concentrated time for deep work and fewer meetings just to check statuses.
Similarly, for international teams, embracing asynchronous working rather than attempting to collaborate in real-time can result in fewer late-night calls or long waits for work progress, as well as the ability to participate in meetings they would not have been able to attend otherwise due to time differences.
A flexible and asynchronous culture, on the other hand, requires a foundation of transparency and alignment. When you default to transparency, everyone knows what you're working on and how it's going. Transparent communication also means that employees can discover the information they need proactively when working asynchronously. Everything should be accessible to every team member, rather than having to wait 8 hours for someone in another country to log on and pass them an email.
An Empowered Future of Work
Transparency and alignment must become fundamental foundations of organizational culture, starting at the top, as organizations formalize their post-pandemic plans, with many changing to a hybrid strategy.
These characteristics will enable us all to establish workplaces that combine the benefits of remote work, such as freedom, with ongoing challenges, such as fostering meaningful connections.
Technology will play a critical role in effective hybrid cultures, from Slack to Zoom and Envoy to Asana. Fragmented, unequal, and unpleasant workplaces will result from closed-door email threads or a preference for in-person meetings. When it comes to developing transparency and alignment, it's critical that executives both open up decision-making and lead from the front.
Leading by Example
Command-and-control management does not work well with distributed tasks. Information hoarding at the top or making decisions behind closed doors can stifle agility and undermine morale. Management should strive to democratize decision-making and keep staff informed wherever possible. Things may change quickly, as the past year has demonstrated. An open culture in which everyone is up to date eliminates ambiguity and the sensation of being left behind, as well as the risk of work being duplicated as a result of the confusion.
Information overload, on the other hand, is a real danger. Slack keeps employees informed about what's important to them—open leadership doesn't imply that everyone gets thousands of messages from across the firm. It implies that everyone is up to date on matters that affect them.
Those at the top of a company should lead by example when it comes to transparency. The days of the CEO email sent once a month are gone. We're living in the era of the virtual all-hands meeting, which combines video and real-time input. Octopus Energy's Founder and CEO, Greg Jackson, has been doing exactly that to promote an open and inclusive atmosphere.
Greg does a weekly Zoom meeting with the entire organization and invites folks to follow up by sending him a direct message on Slack. Employees have responded enthusiastically to the wider leadership team's encouragement of such collaboration through Slack, with over 11 million messages shared in the last year alone.
Is Transparent work culture a Good thing or Bad thing?
Transparency is a critical component of today's workplace culture in many organizations. It is fueled by changing demographics in the workplace, where employees are constantly seeking knowledge, clarity, and trust in their employers, as well as advanced technologies that enable easy access to anonymous facts and opinions on work-related details that were previously only available to privileged viewers. Depending on how far you go and how you handle it, transparency maybe a friend or a foe.
For one thing, social media technologies have elevated transparency to new heights, with most smartphones featuring photo and video recording capabilities, allowing employees to readily document and publicly share information that was previously kept behind closed (business) doors. There are also numerous job websites, forums, and ranking sites that describe a company's work ethics and culture, including salary, benefits, and other advantages for a competitive comparison.
Furthermore, customers can advertise their interactions with any organization, whether positive or negative. As a result, businesses must always be prepared to handle any unforeseen scenarios professionally, as well as maintain an ethical work culture, or face embarrassing consequences and even significant losses, such as United Airlines' recent loss of nearly $1 billion in value as a result of its mismanagement on an overbooked flight incident.
On the other hand, there's an old saying that says honesty is the best policy. Transparency, first and foremost, appeals to the younger generation (Millennials and Generation Z). Having a transparent culture is one method to ensure that you can recruit and retain such talent.
Transparent work culture also increases employee engagement because when there is trust, people acquire a stronger feeling of purpose and work satisfaction. More crucially, in the same way, that negative news spreads via social media technologies, openness may create a positive influence on your workplace through a good reputation.
Wrapping It Up
Transparent work culture is characterized by strong executive leadership, constant communication, and frequent feedback. Understand how your company culture affects employee retention and talent recruitment.
If you are serious about developing a transparent work culture in your practice, you must focus on fostering an environment of open communication and mutual respect.
You can do this by actively listening to and acting on employee input, expressing gratitude to your staff, promoting innovation, and aggressively hiring for culture.
Frequently Asked Questions (FAQs)
How can a company be transparent?
Transparent work culture is the basis for trust between a firm and its investors, customers, partners, and employees. Being transparent means being honest and open when communicating with stakeholders about matters related to the business.
Why is transparent work culture important in leadership?
Why is it beneficial to lead with transparency? An organization that develops a transparent work culture can reap a host of benefits. Transparency leads to increased levels of trust; when your teammates realize that you are willing, to be honest, and upfront with them, they are more inclined to trust you.