Although HR business partnering roles back to the 1990s, the concept recently started gaining currency for its plethora of benefits. Hiring the right people is not only an indispensable organisational duty, but if done right, it can lead to inconceivable productivity, workplace efficiency and overall organisational success.
The HR Business Partners (HRBPs) take this responsibility up a notch, to a leadership level and work with line managers and business leaders, essentially erecting a solid blueprint of handling talent to accomplish common organisational goals.
If you consider hiring an HR business partner, it would be worthwhile to explore the roles and responsibilities before moving ahead in your decision-making process.
What is an HR Business Partner?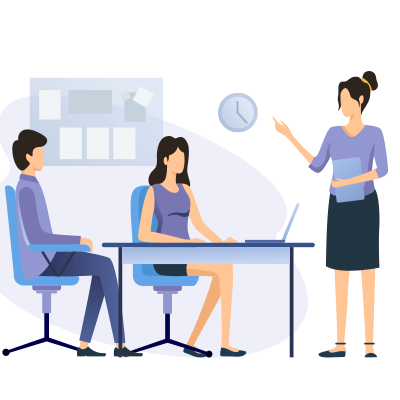 By definition, a human resource business partner is an HR professional who works in a leadership role with an organisation to closely manage and develop HR policies to achieve organisational goals more efficiently.
The HR business partner (HRBP) works with senior leadership of the firm, instead of the internal human resource department. The HRBP blends his proficiency in people management with business strategy. This fusion and integration of business strategy with people management policies is called 'business partnering'.
Having an HR professional in such a managerial position is critical to make human resources a part of the organisational game plan. They work strategically to enhance workforce performance, directly impact workplace culture, nurture talent, leadership and learning.
As a popular trend, businesses have begun to incorporate or collaborate with a human resource department professional with the C-suite for more optimal leadership. With the complexity that comes with such a crucial position, the HR manager is often confused with HRBP.
'I love that I get to work with a wide range of people who are passionate about the organisation I'm working for. Being able to work together to deliver people strategies that make a difference is so rewarding.'

-Katie Landy, Senior HR Business Partner at the BBC
Essentials of HR Business Partnering
The human resource business manager sits at a managerial role and discharge essential duties like:
To work closely with line managers and support them to manage their workforce at all levels efficiently.
Analysing the traditional administration burden and outsourcing it to free the HR department for more critical, higher-order thinking.
Arrange and sort the most efficacious HR professionals to perform crucial responsibilities and functions to expedite pressing business agendas.
Employing information and technology, like data management software, CRMs and AI, spike productivity and shift to service culture.
Reducing the operational costs to make the HR executives more effective with policies and their implementation, and ultimately satisfying everyone- workforce, managers, and leaders.
In essence, business partnering unravels how the HR department can wield their functionalities to streamline the organisational processes. Their collective working with the leadership teams helps build and implement HR strategies that directly impact the institutional and its people. It aims to make the business prosper by providing solutions and processes that make employees progress.
David Ulrich's HR Business Partner Model
Transformation and developments in technology drastically contributed to the businesses and the economies of the world have benefited. This tremendous change brought about a massive evolution of all organisational domains pertaining to their structure, productivity and functionality. Human Resource Management is no stranger to this. It witnessed sweeping change and development in the HR function and is still evolving- thriving to add value to the business.
Many theories and models promise to achieve this, and David Ulrich's model is unsurpassed.
Dave Ulrich, the "Father of Human Resources", introduced the HR model in Human Resource Champion (1997).
This model transforms the HR functions and allows them to make a shift from strategic management to administrative. The HR functions are categorised into four segments:
Corporate HR
Embedded HR
Specialist HR
Service centres
Source: Ulrich (1997, p.24)
The corporate HRs are the strategic business partners, work at the senior level to devise corporate-wide programs and collaborate with the business leaders.
The embedded HRs are human resource generalists who collaborate and assist line leaders in developing people management strategies. These HR generalists primarily design and shape HR practices, catering to their successful implementation.
The HR specialists primarily provide technical awareness on issues of staffing, leadership, communication, benefits, rewards and the like.
The HR professionals working in service centres assist by building and managing the e-HR systems.
The four pillars of Ulrich's model shows how the HR department can create value and deliver results. Although many may consider it outdated, the model is perfect for use in any generation. It is the ideal blueprint to execute the HR functions seamlessly. The principles of the Ulrich model include:
Clear definition of the HR's role
Forming a unified Human resource structure that conveys value
Gaining an edge over the competition
Evaluating the company's performance along the lines of a defined metrics
As per the model, HR professionals have to shift focus and cater to strategic and operational aspects. As per Ulrich, he should be adaptive and resourceful to meet company expectations by developing and implementing practical tools. More importantly, the HR professionals should help the line managers enforce HR policies, deal with people issues and furnish them with the appropriate tools.
Since its inception in 1997, the feasibility of the model has emerged as the primary concern. Debates surrounding its practical application, trying to figure out its pros and cons have cropped up. But in reality, every business, in the quest for a competitive edge and HR efficiency, ought to look into the David Ulrich HR model. Because there is no one-size-fits-all, the hour's need is to keep this model as standard and design one as per the organisational structure and demand.
What Does an HR Business Partner Do?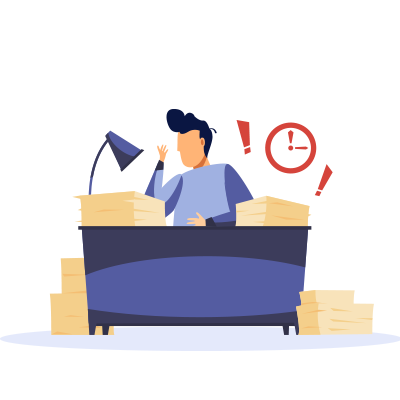 The primary role of HR business partners is to develop people's capabilities and steer them in the direction of growth, ultimately driving organisational success. For this, they work closely with managers, principal stakeholders and teams. Alongside, they build a sound understanding of the company's workings- its strategies, challenges, goals, customers and all employee-related problems.
All this is achieved slowly and begins when HRBPs are deployed in a particular area of business. From here, they start indulging in the business area and start the planned, "people-first" implementation of the strategies.
This is facilitated by building valuable relationships with influential people in their business area. Alongside, a human resource business partner deduces problems and solves them using data, and evidence. It considerably affects the decision-making process in the organisation and creates room for business changes.
While the role of an HRBP remains constant, the activities that help in execution can vary. Here, the size of the organisation plays a big part. Big firms ask for the HR business partner support at a more strategic level by enabling strategies through people approaches. As the organisation size reduces, HRBPs work on operational implementation.
In large institutions, they develop people strategy for business. For more specialist support, leaders in talent, L&D, etc. called the 'centres of excellence' work with the HR business partner. Additionally, 'shared services' work side-by-side as an operational support team to handle daily issues.
On an average, the key activities you perform as a human resource business partner include:
Discussions and meetings with major stakeholders to address people problems
Giving guidance on pressing matters of people practices
Being insightful by introducing people expertise in building ideas, which, in turn, helps the business area prosper.
Establishing and strengthening relationships with everyone in the business.
Understanding and challenging people to solve business and people problems by identifying the root cause.
Make the business more competent by training people, and giving prompt feedback to stakeholders, contributing to business enhancement.
From that breakdown, it is evident that HRBPs have to perform a mix of strategic and core HR functions. The diversity of all these activities that an HR business partner fulfils demand a specific skill set.
HR Business Partner Skills
The role of an HR business partner is very versatile. It demands a set of diverse competencies. These nine critical skills are necessary to become an HR business partner.
1. Business Leadership
HR business partners play a significant role in designing business strategies. For this, they ought to know about HR management and business functions. Understanding how a business operates, the hierarchy, the business goals, vision, and operations are fundamental. In a nutshell, the HRBP is expected to be skilled in human resource management and have business administration proficiency.
2. People and Project Management Skills
An HR business partner has the responsibility to collaborate with business leaders, devise competitive people management strategies, communicate with stakeholders and help C-suite executives reach their goals. Strong people skills like employee engagement, workforce planning, mentoring, succession planning and productivity enhancement are a must.
Most importantly, team management skills make one an effective HRBP.
3. Technological Adroitness
Technology plays a crucial role to help simplify smoothly executive HR functions. There are different HRM software and tools which help optimise the HR processes. Knowing how to use them is essential to become an HRBP.
Apart from tools, the HR business partners have to analyse, interpret and understand it to deduce results. Here, technological adroitness and familiarity are essential.
4. Cultural Awareness
To become an effective business partner, cross-cultural competence is also a highly sought after skill. Since multinationals hunt for talent globally, the sense of cultural awareness helps gain insight into business practices, laws, and compensation programmes. Keeping in mind the diversity, the cross-cultural skills proactively help build inclusion programs, strategic recruitment and retention.
5. Empathy
Empathy is the foundational skill for anyone looking to build a career in human resource. All HR professionals' primary job is to cater to the workforce's needs and improve the workplace environment. Empathy is a skill of importance here.
Similarly, all HRBPs must focus on developing an empathic attitude and a genuine concern for the business. This exceedingly facilitates the business strategy building phase as well as workplace policymaking.
6. Knack for Learning
Apart from knowing everything about the HR domain, a human resource business partner ought to know what goes down in the business world. For this, appropriate curiosity and aptitude for learning are elementary. This will aid in the process of learning the business language like jargons,
7. Problem-solving Attitude
Being in a senior leadership position, you have to tackle business problems and manage the human resources department's issues. Empathy and a problem-solving attitude are vital skills that come handy. You will have to find active solutions and solve workforce challenges.
8. Discretion and Diplomacy
The HR business partner is a critical position in the human resource field and the business domain. Here, maintaining discretion and trust with "insider" information goes without saying.
9. Networking
Business is all about making the right contacts. This ability to build relationships and connections within the industry is essential to do successful business.
The HR business partner role has evolved over the years, and today the professional skills needed to discharge responsibilities have also diversified. In such a scenario, knowing the difference between the duties between an HR manager and a business partner becomes essential to understand the peculiarities associated with each role.
HR Business Partner VS HR Manager
The HR domain was initially just a business function. As this area evolves, the titles, roles, skills, idiosyncrasies, nature and structure of HR teams have redesigned.
As the HR domain matures, a common mistake is to confuse the HR manager's role with the HR business partner role. But there lie many differences between the HR business partner and HR manager.
Both the HR manager and business partners connect the company's management to the HR department. But the critical difference is that business partners are more responsible for establishing a connection between the HR department and business goals. At the same time, the HR manager administers the daily activities of the HR division.
HR Manager
One may say that the HR manager is more involved in the core human resource functions and daily activities. They oversee the HR department to ensure its smooth functioning. They supervise the employee management task, administer employee onboarding, and cater to workforce skill optimisation. The responsibilities of the recruitment process, budgeting, workforce discipline, rewards, L&D, and productivity also falls with the HR manager.
Moreover, they collaborate with company executives and help to plan and build strategies.
HR Business Partner
Like an HR manager, the HR business partner also has to collaborate and report to senior organisational management. They help build the proper business structure by introducing policies from the HR department, which are fruitful in people management. The HRBP works closely with business leaders, identifies their vision and assists in accomplishing them by introducing effective HR policies.
Apart from these mainstream responsibilities, they also coach executives and drive all HR initiatives. Therefore, instead of executing the more classical HR duties, the HRBP is involved in strategising, consulting, and coaching.
The above contrast shows a difference between the roles and responsibilities of the HR manager and the HRBP. Depending on the organisational structure, the HR business partner ranks higher than the HR manager because it is a more influential role. But despite their seniority levels, it is evident that they attempt to infuse the business with the sophistication of human resource best practices.
Why does your organisation need a business partner (BP) model?
Business partnering is fundamental to make the traditional, mundane HR role shift to one that steers the business or enables it. It is a role that transfuses organisational goals with people-based solutions to configure futuristic administrative practices to achieve future objectives.
To further simplify this, the key reasons why a business should consider implementing the business partner (BP) model are:
Business facilitation
The business partnering model enables strategic business implementation. Such people professionals work at different organisational levels to achieve objectives by formulating such practices that lead to a better understanding of the venture, its challenges and plan of action. This extensive growth is possible when business partnering enhances people performance while blending them with potent practices.
Cost effectual
A well-knit HR team works to create business solutions. It does this masterfully by planting expertise in domains that require it, caters to solving people problems and overcoming obstacles. This proactive approach is cost-effective and allows the HR department to deliver.
Strategic and structured leadership
Placing the HR in the leadership funnel puts him in a decision-making role, one that functions at the root level. Working at this level is best because HR can quickly identify, evaluate, influence, and solve problems to become a strategic enabler and business leader.
Workplace connectivity
With their thorough understanding of internal business workings, business partners collaborate and build relationships in a company structure. They remove any/all obstacles hampering a productive environment to create a more polished way of working. Consequently, they drive change for success and refinement that stimulates learning and activeness.
These key pointers show why organisations of today need a business partnering (BP) model. But, before adopting one, they should inspect if this model is the right fit for them. Moreover, there is no one fit for all. This model varies depending upon a corporation's size, evolution and associated intricacies.