HR professionals are liable to perform an outstanding number of tasks. Among all, retaining employees and nurturing their skills, while maintaining organizational culture and meeting business demands remains a top priority. These processes together make the crux of a process called talent management.
An HR is inclined to cater to the needs of its workforce and contribute to the cultivation of productive and efficient strategies, otherwise reflected through satisfied employees and record-breaking company highs. This maintenance and care needed to tackle talents make up the talent management processes. Through this article, we aim to provide a complete guide for talent management. This would involve taking a peek at various strategies for talent management, its prospects, and advantages as a business process. Alongside this, we closely observe the nuances involved with the talent nurturing and its significance for any organization.
What is Talent Management ?
Talent management entails strategies that attract, engage, retain, and develop skills of employees. This particular facet continues to be a top priority for HR departments globally. It is due to the visible, significant impact that it has on employee turnover and overall output, that talent management gains prominence.
Here, 'talent' refers to the human resources that make the most resourceful and tangible assets of a business or an organization. It can also refer to the set of unique specialties in an individual, resourceful to an organization. Basically, a talent management plan includes a set of carefully planned strategies, pertaining to and relevant to the existing workforce and business demands. The aim is to amplify combined workforce skills, magnify their talents, and contribute to organizational culture and productivity.
Considering talent management as an individual and organizational enhancement, Derek Stockley opines,
"talent management involves individual and organizational development in response to a changing and complex operating environment. It includes the creation and maintenance of a supportive, people-oriented organizational culture."
What is the Talent Management Process?
There are profuse activities in a talent management system that are intrinsically woven together in a company fabric. Together these activities form the talent management process. In a nutshell, talent management involves managing the workforce pertaining to –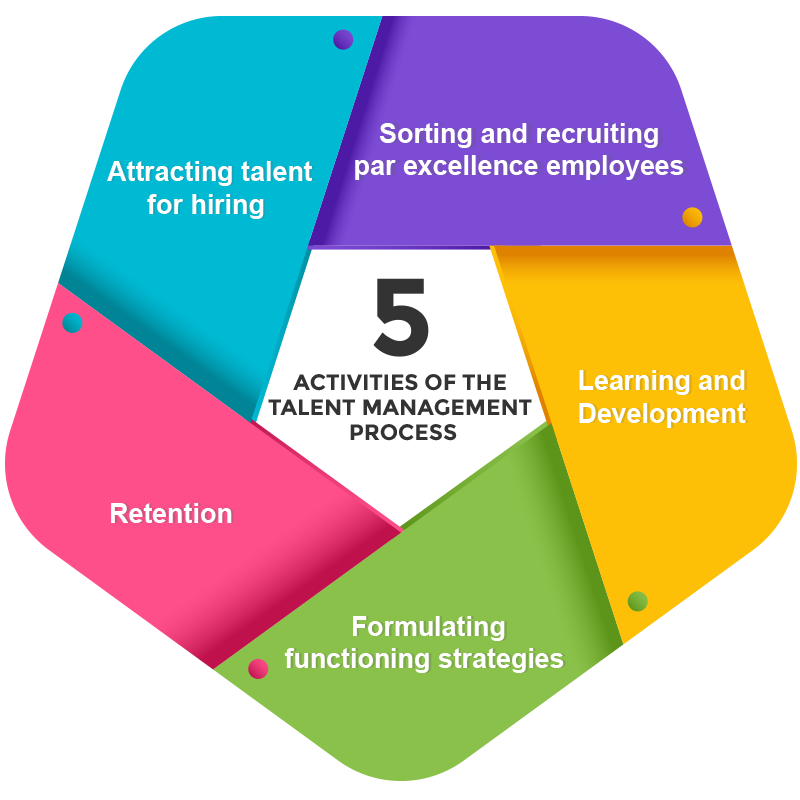 1. Attracting talent for hiring
This initial step involves hiring talent. For this, the recruitment board ought to carefully advertise their job opening, so as to reach all potential talent. The goal is to attract talent, lure them to interview and select the crème de la crème. Take hold of the best recruitment strategies before executing this talent hiring process.
Tip – Learn the ways to Hire employees while the business is working from home
2. Sorting and recruiting par excellence employees 
Out of a pool of talent, the next crucial task that remains is to sort and hire. Through a couple of selection rounds, tasks and vigilant scrutinizing, the best talent is chosen. The importance of the process of hiring cannot be stressed enough. It is this process of recognizing and acquiring the most competent candidate that makes all the difference. Here you can consider using technology like Applicant tracking systems software to make work simpler for you.
3. Learning and Development 
After successful selection, the successive set of strategies of onboarding crop up. Here, the managers and HR professionals have to observe, develop, and highlight skills within their employees so as to meet business goals. Learning and development (L&D) further equip the workforce and shapes them to meet company requirements. Motivating talent toward excellence is a key aspect. The essential responsibility is to recognize, cultivate, and instigate competence among the workforce. A couple of processes that make up the onboarding process like training programs, assignments, job rotations, mentoring, and team projects are utilized for the same.
Checkout some of the best employee on-boarding softwares.
4. Formulating functioning strategies 
The subsequent step after onboarding and skill development of the hired talent is engaging them in their respective tasks and domains. This is done through recognizing their skill set and assigning them positions within a team. The positioning of employees should be in such a manner so that they find their most productive and competent self. Here, talent engagement plays a dominant role. It is the job of team managers and HR professionals to continuously push their workforce towards competence and betterment while recognizing their contributions. Engaging them in challenging tasks, motivating them to push their boundaries, while furnishing them with a conducive environment for success, is the objective of successful talent engagement.
5. Retention 
As important it is to hire the most fitting candidate, to retain him for the years to come is also equally challenging and pivotal. This aspect of talent retention is reflected in a company's turnover rate. The lower the turnover rate, the better and more successful are its retention policies. Hiring and employee engagement processes are worthwhile only if they are able to retain employees. Talent management policies need to be strategically planned and implemented in such a manner so as to provide employee satisfaction, engagement, upgradation, and goal orientation. A low turnover rate is proof enough of the success of the above stages of talent management.
All these processes amalgamate to shape a superior, more developed, skillful and independent workforce. This workforce consequently, contributes to the work culture of an organization.
Essentially, these processes make up the key aspects or pillars of talent management. It is the combined responsibility of the HR department and managers to contribute to talent management and aid in the flawless execution of these exercises. To form and execute well functioning talent management strategies, a couple of best HR practices have to also be taken into account.
Why is Talent Management Important?
A talent management system (TMS) provides an organization with its flesh and bones. It is the basic structure that is obligatory for the implementation of other company processes. The significance of talent management can be realized from the fact that it is an integrated part of all human resources management activities. The talent management strategies in coordination with the human resource information system (HRIS) must form an integral part of all organizations.
Starting right from the hiring process, its aim is to recruit the best potential employees, polish them as per business demands and provide them the necessary perks, benefits, rewards, recognition, and salary to retain them. The significance of talent management for an organization is highlighted when one comes to realize that all HR processes run according to this single and potent talent management system. All company policies, pertaining to human resource development and betterment, contribute to talent management.
The diverse undertakings which fall under the broad umbrella of talent management contribute to its supreme stature in the vast realm of HR activities. The following is a list of essential activities that encircle the importance of talent management as a process –
In today's competitive market and for surviving the cut-throat competition, choosing the talent that eases all the other processes for goal attainment is quintessential. The major essentiality of an organization – a talented workforce, is brought to life, trained, tailored, monitored, and retained through talent management processes. As a strategic move, it is second to none.
Advantages of Talent Management
The rewards of thriving talent management are manifested firstly, in the form of content and evolved workforce. Secondly, in the success, growth, and prosperity of your organization. It is the presence of employees, dynamic enough to utilize their skills, and be prepared to go the extra mile to meet the visions of their organization. This makes talent management the most superior and sensitive management function.
Since a well-strategized talent management process has direct implications on your company's human resources and their output, its urgency and advantages are multiplied manifolds. Both, the organization and its workforce, can benefit from carefully elaborate talent management plans. Listed below are visible talent management benefits for an organization –
There are also substantial benefits of talent management for the employees of an organization. These include –
It can be procured from the benefits of talent management that it is a fitting and vital component of vast company operations. It is only in the presence of a mindfully structured and vigilant TMS that your organization and the workforce can reap the above-mentioned benefits. For the same, certain pre-outlined talent management best practices render practical.
Talent Management Best Practices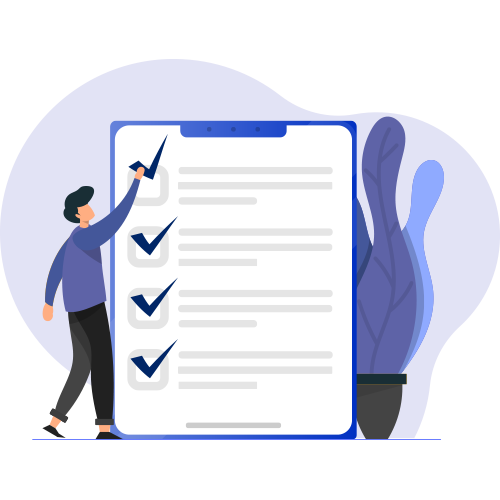 For any organization to generate an exceptionally pre-eminent workforce, talent management processes need to be naturally imbibed in its daily activities. These are broadly labeled as talent management best practices. Best practices like such cascade from company ethics, goals, mission, and perspectives. The agenda of these integrated talent management processes is to develop the workforce to meet company goals while staying in proper alignment with market requirements and organizational ethics. Talent management best practices include all the individual activities that make up the bold pillars of talent management. These elaborate, singular processes include-
All these talent management best practices combine to develop robust talent management strategies. These strategies must be fully integrated into your organization's HRIS, to benefit each employee at an individual level. In the current corporate scenario, talent management is thriving as a business process due to a competitive advantage it confers.
Talent Management as a Business Process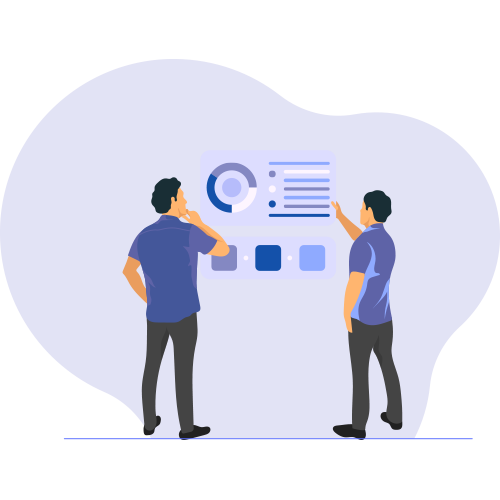 As a business strategy, talent management requires necessary integration into all processes concerning the employees. To begin with, the managers and HR professionals work in collaboration to hire the most suitable talent for their organization. Catering to their onboarding and orientation is the responsibility of the HR department. While the task of supervising employee training, skill development, engagement, and motivation remains with the managers. The joint efforts of both the managers and the HR department result in supreme talent management. The key element is to attract the most efficient people to work for your organization and retain them. Essentially, it is the manager who handles reporting talent, while the HR department works in the background with a more wholesome approach.
Coherent talent management demands consistency and a thorough strategy. This strategy ought to be employee-centered. Information pertaining to employees, concerning their skills, talents, areas of interest, professional accomplishments, and probable career paths must be shared across departments. Such a well-managed system, built-in line with future needs, leads to constructive succession planning.
Through succession planning, the employees are groomed, trained, and developed for upcoming roles. This way, both the employees and the organization can benefit from it. Organizations operating with cogent talent management systems in place are more secure in terms of their workforce.
A survey conducted by the HR Exchange Network is indicative of the popularity of such systems. Now, HR professionals seem to invest judiciously in talent management initiatives more than ever. The survey highlighted the specificities of performance, leadership, development, and management, that HRs utilized the most.
Since talent management strategies have a direct impact on the business and workforce – it's condition, skills, stimulation, incentive, and turnover, it has become imperative to invest in them. This makes the prospects of TM strategies, as a business process, astounding.
Talent Management Future Prospects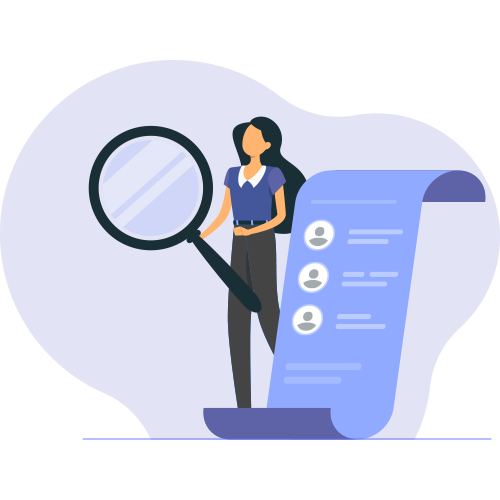 The global corporate culture is continuously evolving and maturing to become challenging. For sustainable growth and workforce scheduling and management, talent management system (TMS) has become a top priority. Considering its pressing implications, it has taken shape as a streamlined and systematic business process.
A KPMG (2012) survey of 418 international executives, observed that
The prominence and urgency of managing and supervising talent have definitely become more visible over the years. To visualize the capacities of the employees and channel them for company and employee benefits is the underlying agenda for all TMS.
If the recent growth and development in talent management are traced, the future holds a more digitized and data-based TMS. As the internet broadens its magnitude and the workforce grows, as more and more businesses crop up and existing organizations opt for AI-based HR services, talent managers will make a run for their money.
Thanks to radical changes in the past decade every business aspect is nearing automation in HR. This makes all corporate processes swifter. The data collected hence is enormous and easily accessible. Consequently, the transparency within a company and its employees is increased.
With elevated transparency levels and digitalized manner of functioning, the workforce is open to narrow down and filter their job hunt. They are more prone to switch jobs as well. Inadequate talent management strategies, pertaining to a minimum or no growth and development, may hinder employees to stick with an organization. In the face of a competitive global economy, loss of talent and goodwill is a blow to a company's gut.
The need of the hour, keeping in mind the evolving scenarios, is to have agile talent management strategic moves. HRs ought to include an element of flexibility in their talent management modules.
Conclusion
Talent management is an all integrated business strategy, capitalizing on employees. It begins with the process of proper screening and hiring. Next, it seeks to inflate and augment the existing employees' skills and patterns them to meet business demands. This strategy comprehensively aims to accomplish the long term goal of workforce retention and lower turnover rate. Companies worldwide are investing in and incorporating talent management strategies for nimble workforce management. Moreover, due to its direct effect on workforce productivity levels, TMS has become more accepted and evolved.
For both HR and managers, talent strategies are now easier to formulate (based on quick access to data), implement (given a digital way of functioning), and fine-tune (with quick feedback channels). Talent management needs to be adroitly handled and trickle down to each level of the organization to obtain and impart maximum fringe benefit.